Professional Colour Range
The Professional Colour Guide is developed by Dulux's team of colour experts and revisited each year to ensure the right balance of new colours and traditional favourites. It's just part of the colour support provided by Dulux Trade.
All colours are arranged by hue in seven colour families, as listed below, so you can quickly and easily go to the colour area you want. In response to design trends, the new card contains an extended neutrals section. The contemporary palette is easy to use and ideal for commercial environments.
See the colours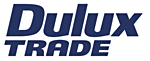 Dulux Trade Professional Colour Guide
Updated regularly, the Professional Colour Guide displays over 200 of the latest interior colour trends and steadfast favourites.
Your basket
Your basket is currently empty.